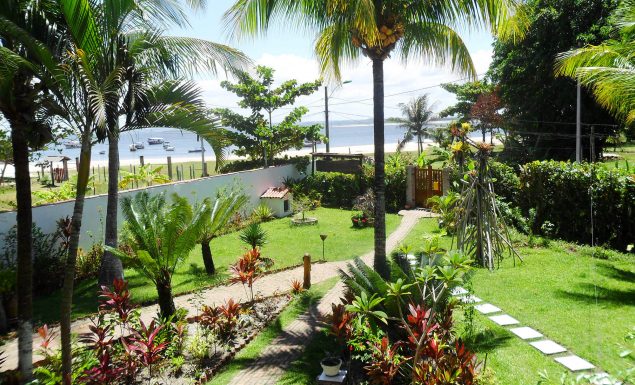 Lots at Praia da Gamboa
+55 (75) 3653-7104

Rua da Praia, 7 - Praia de Gamboa, Morro de São Paulo
AMICO IMOBILIÁRIA sells, buys, rents properties in the Tinharé Archipelago region (Morro de São Paulo, Gamboa, Garapua, Boipeba Island including Moreré Beach).
CRECI REGISTRY 21.84. REGISTRATION OF THE PROPERTY IN THE UNION'S HERITAGE AND RIP REGISTRATION, HERITAGE TAX THAT GUARANTEES THE LEGAL OCCUPATION OF THE PROPERTY IN AREAS OF THE UNION - FOR FOREIGNERS, OPENING OF A COMPANY TO OBTAIN A PERMANENT VISA IN THE COUNTRY FOR RETIREES, WORKERS AND INVESTORS IN COUNTRIES WITH CPF - MANAGEMENT FOLLOW-UP AND ADMINISTRATION. Online, safe and efficient services.
AMICO Real Estate - Purchase, Sales, Rental of Real Estate in the Archipelago of Tinharé region that includes Morro de São Paulo. Gamboa Beach, Garapuá Beach, Boipeba Island and Moreré Beach. BRAZILIAN GOVERNAMENTAL PROFESSIONAL N ° 21,844. AMICO offers serious, competent, on-line consultancy to Foreigner investing in the region. Provides VISA, Bank Account to retired, workers and investors. Fiscal code. Investments with legal and representative support in English, French, Italian and Portuguese. Safe contracts with legalized properties - SPU services (Governmental Entity Administrating Brazilian Islands) - Degree in Brazilian Public Lands Administration. Online, safe and efficient service.
Gamboa Hotel and Private Villas
Have you ever thought about having an exclusive place to take a vacation and live unforgettable moments? And to make money from it? It seems like a dream but it is the purest reality in this new beach house / hotel / investment concept. It's not really a new concept, maybe in those parts, but it is a well-known form of business in the USA (United States) and Asia. That's exactly what Gamboa Hotel and Private Villas is all about.
So how about getting to know more about your future beach house ?
High level development spread over 9 hectares, where each m2 has a wonderful view of the beautiful beach of Gamboa .
Contact us to learn more
RE/MAX 300 III serviço imobiliário no Morro de São Paulo
Rua da primeira praia, Morro de São Paulo
A RE/MAX 300 III chegou a Morro de São Paulo, trazendo o profissionalismo e a excelência da maior rede de imobiliárias do mundo para o Arquipélago de Tinharé!
Estamos posicionados na região das mais belas praias do Brasil
São cerca de 100 km das mais belas praias da Bahia.
Proporcionamos para seu imóvel visibilidade em mais de 120 países;
Atendimento diferenciado e exclusivo;
Corretores capacitados;
Estudo de mercado específico para seu imóvel;
Assessoria jurídica do começo ao fim da operação
Uso de mídias avançadas de divulgação e buscas;
Mobilidade operacional e estratégias de gestão;
Ética, segurança e transparência em todas as negociações.
All the informations you are looking for
Sign our newsletter!
Register your e-mail and receive, first hand, all the news about Morro de São Paulo!