Arriving at the pier of Morro de São Paulo, climb up the ramp and cross the "Portaló" (entrance gate). On the left you will have the trek to the Forlateza Tapirandu (Fort) and going forward will have the climb that leads to the Nossa Senhora da Luz Church and the trek to the Lighthouse, on the opposite site.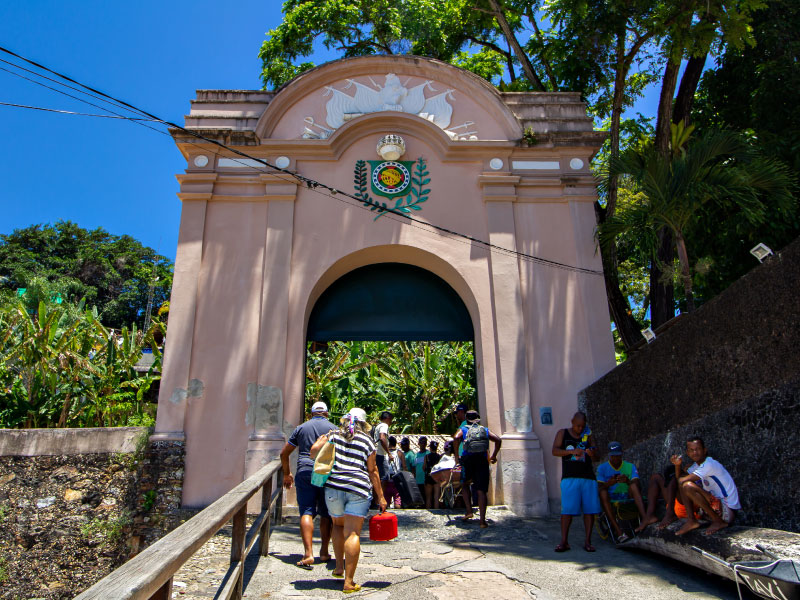 Just ahead there is the Aureliano O. Lima Square, the heart of town. That's it! You are right in the center of Morro de São Paulo, where, every night, there is a local handicraft exhibition. Several artists exhibit their products for appreciation and sale. From time to time there are also shows, events and exhibitions.
Ahead is the main street of the town, Rua Caminho da Praia, precisely because it is the road to the beaches, and next to it is Rua da Fonte Grande. All this part, including the entrance and the main street until the access to the beaches, embracing the lateral streets, form what would be the town of Morro de São Paulo.
This is the hearth of the town and it is the point of reference for almost all on the island. Here are a lot of pousadas, hotels, restaurants, shops and tourist and tours agencies. It is where people go, especially at night, to stroll, have dinner, to shopping, to see and be seen. A jump up to the heart of the town is obligatory to enter the unique atmosphere of Morro de São Paulo. Enjoy sitting on a stool in the square and enjoy that bucolic atmophere of a quite afternoon of the interior, with children playing and the comings and goings of tourists and locals.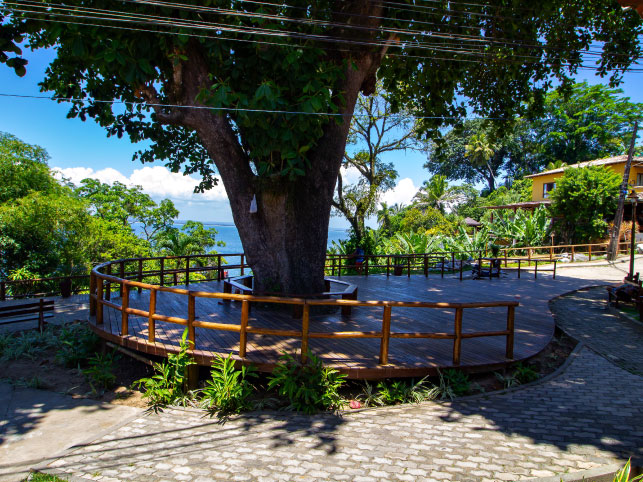 Going straight on, through Rua da Fonte Grande, you find a local shopping street with pousadas, hotels, shops, bars and then you arrive at the "Seu Bonzinho" Bakery. Managed by the Argentinean Daniel, next to the Fonte Grande, this is another meeting point of natives, locals and tourists. From here you have access to Lagoa, Ponta da Pedra Beach, Gamboa and Campo de Mangaba.
From Campo da Mangaba you have a privileged view of almost all the beaches that surround Morro de São Paulo. You can get there by the Mangaba staircase (access from Fonte Grande) or from the Second Beach staircase. This climb deserves strategic stops to admire the landscape that is opening to each step.
All the informations you are looking for
Sign our newsletter!
Register your e-mail and receive, first hand, all the news about Morro de São Paulo!